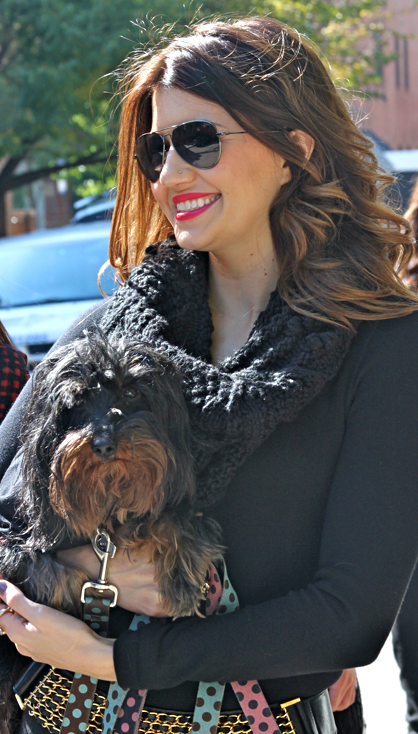 1. Fashion Icon: Emmanuelle Alt
2. Guilty Pleasure: Excessive shopping!
3. Favorite place I've traveled: NYC, it's a great place to get inspired and indulge in my guilty pleasure.
4. Beauty item I can't live without: My weekly in-home spray tan from Celebrity Skin.
5. If I could only wear one designer it would be: Chanel.
6. Favorite food: Greek Salad.
7. I take my coffee: With two sweet and lows and a touch of cream.
8. The most treasured item in my closet:  My new oversized PS1.
9. I feel most comfortable in: Rag & Bone legging pants, heels, and a great bag.
10. I'm most inspired when: There's no negative energy around me.
Follow Corri on Twitter @CorriMcFadden