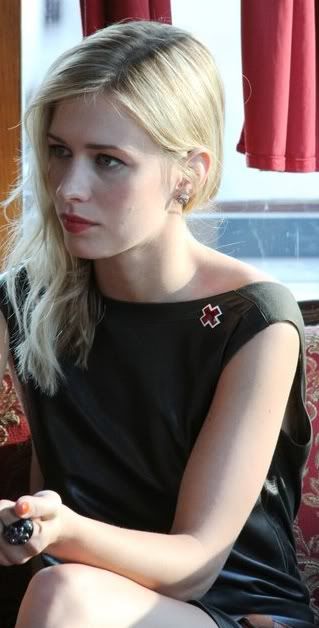 1. Fashion Icon: Kate Moss
2. Guilty Pleasure: Cupcakes!
3. Favorite place I've traveled: Antibes in the south of France. It's literally heaven on earth.
4. Beauty item I can't live without: Moroccanoil
5. If I could only wear one designer it would be: Chloe or Celine… a little bit feminine, a little bit tomboy.
6. Favorite food: Pizza
7. I take my coffee: With cream and sugar…the REAL stuff.
8. The most treasured item in my closet: My diamond earrings gifted by my boyfriend last Christmas.
9. I feel most comfortable in: An oversized sweater; my weekend uniform when it's cold outside.
10. I'm most inspired when: Traveling and meeting new people.
Follow Erin on Twitter @ErinLBrennan